Sample wheel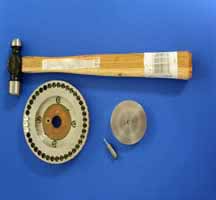 Dissatisfaction with the NEC sample holders led us to design an alternative sample wheel.
We have developed an experimental 40-sample wheel design which is a bolt-in substitute for the NEC wheel, but uses 1/2 inch (1.27cm) long by 1/4 inch (.63cm) diameter cylindrical sample holders held in place by spring-loaded ball inserts in the wheel. Sample holders are now loaded with graphite from the front and are large enough to be labeled, and the loading process has been speeded up.
The stainless and copper design is less prone to sparking than NEC's Al wheels, which require very careful cleaning to remove oxide/hydroxide coatings.
NEC Sample wheel: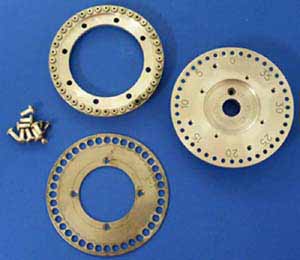 We still use the NEC wheels, when is required. However, we noticed that during warmup the ion source was oftenn unstable. Initially, some of this instability was associated with the poor contact between the aluminun sample wheel and a spring-loaded cathode voltage feedthrough. A stainless steel face plate on the wheel was manufactured to reduced this problem. Later on, changes in cleaning procedures avoid entirely the sparking problems.
Cesium focus electrode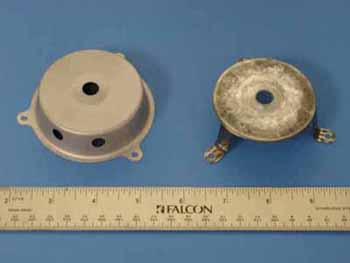 In the standard NEC design, the volume between the ionizer and sample wheel is relatively enclosed. To increase beam current output we cut back the Cs focus electrode to assist local pumping, redUC Irvineng the electrode to a plate standing on three narrow legs. (Modification first implemented at Arizona).
Ion source New Body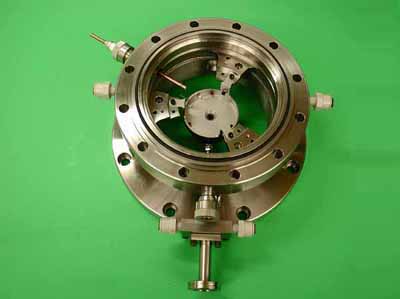 Funding has been obtained from NSF to work with NEC, Arizona and Woods Hole on further source development. A complete new Source body has been purchased from NEC and was modified for improved cooling, provision of a cacuum-insulated Cs feed line, and changes to the CS+ and negative geometries.
The new body was installed in December and immediately showed a major impact on the stability of the source and on sample throughput. The new designed has also reduced maintenance time. Today the typical turn-on time after a sample wheel change is under an hour, and a complete source maintenance and bakeout takes about 6 h. C – outputs are 100-150 microamps and measurement of a wheel of 40 samples to 2-3 per mil precision takes ~ 20 h.
Extractor Gap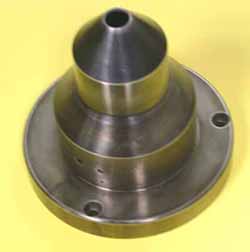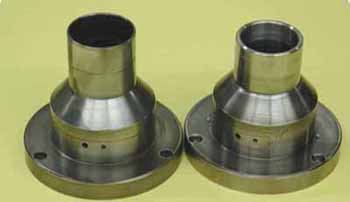 Electrons emitted thermionically from the ionizer at high temperatures can flow into the extraction gap and sputter positive ions from the extractor snout and collimator. These positive ions then travel back upstream and strike the source. Under some conditions, this process becomes uncontrollable until the source is taken apart and cleaned. We opened the extrator gap on three different arrangements, until Roger Loger (NEC) provided a new extractor in the form of a large-bore tube (last design on the right) which we fitted with a shortened internal collimator assembly. This has alleviated the problem by redUC Irvineng the electric field in the ionizer aperture.