At Math CEO, we recognize that parents and families are vital sources of support in order for students to attain better grades, learn problem-solving strategies, and develop math motivational beliefs, educational goals, and career aspirations. In the interactive handouts below, we present various concrete strategies for parents to use to help and support middle-school students in their education.
En Math CEO, reconocemos que los padres y las familias son fuentes vitales de apoyo para que los estudiantes obtengan mejores calificaciones, aprendan estrategias de resolución de problemas y desarrollen creencias matemáticas motivacionales, metas educativas y aspiraciones profesionales. En los folletos interactivos a continuación presentamos varias estrategias concretas que los padres pueden usar para ayudar y apoyar a los estudiantes de secundaria en su educación.
Supporting Students' Learning At Home During the COVID -19 Pandemic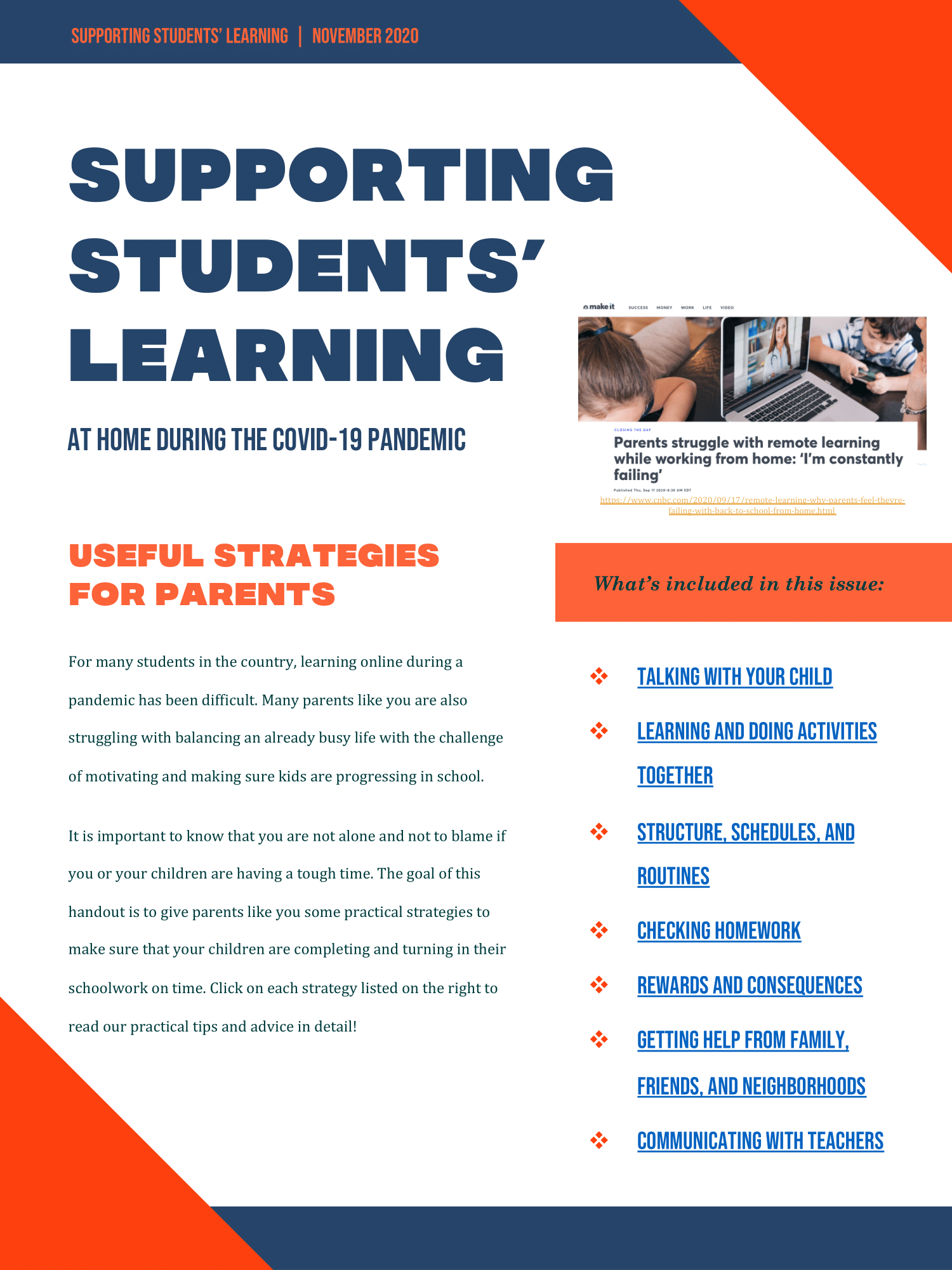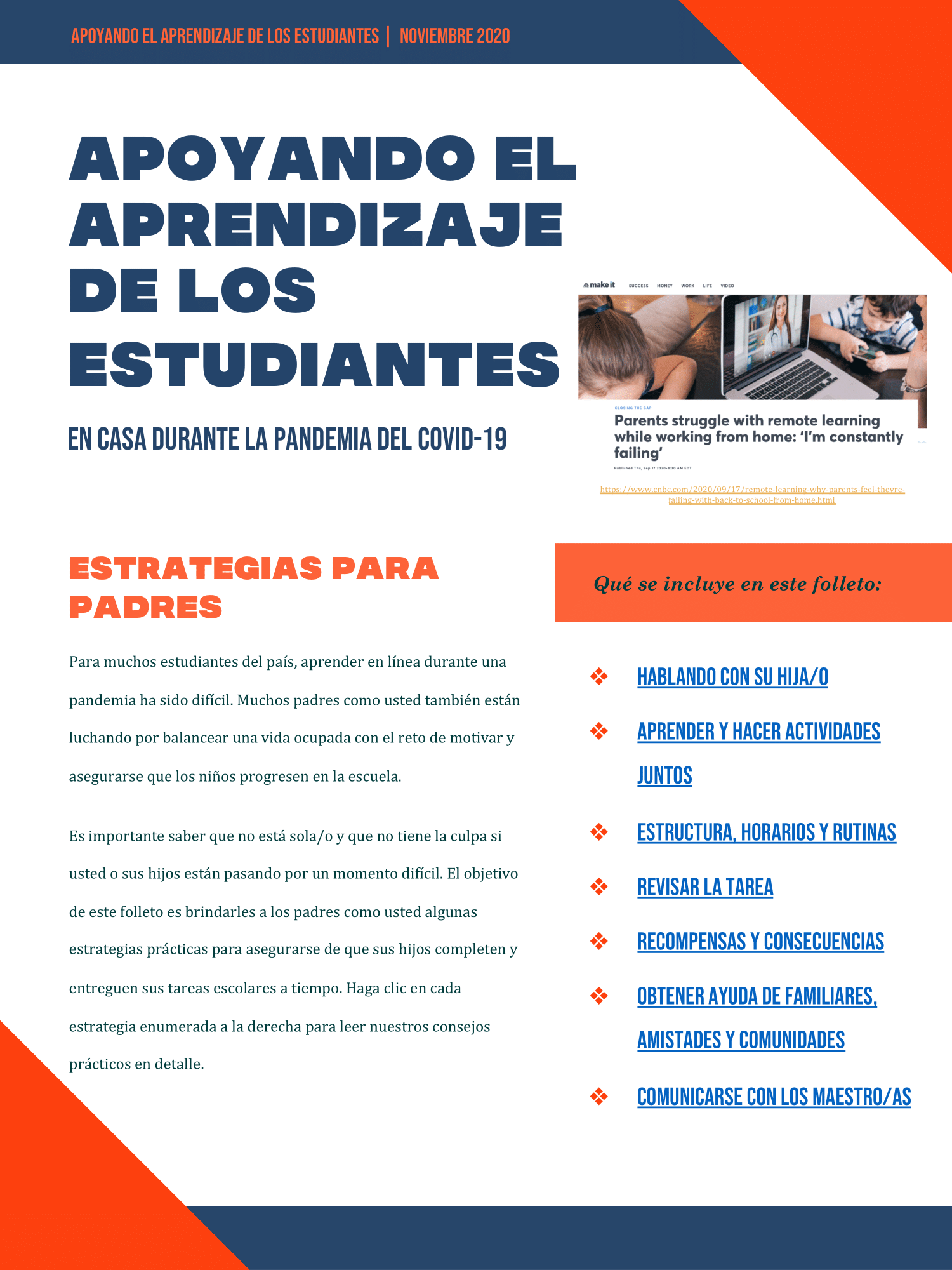 Acknowledgment
These informational handouts were created by Nestor Tulagan, Ph.D. and Stephanie Soto-Lara, and were made possible by a collaboration between UC Irvine's Math CEO after-school activity (directed by Alessandra Pantano, Ph.D.) and the Project Reach research group (directed by Sandra Simpkins, Ph.D.). The authors would like to thank Tarana Khan, Ph.D. and Kathryn Wiebezahl from PBS SoCal; Wendy Ochoa, Ph.D. from Tufts University; and Lupe Diaz, Ph.D. for contributing resources in the handouts.

Reconocimientos
Estos folletos informativos fueron creados por Nestor Tulagan, Ph.D. y Stephanie Soto-Lara, y fueron posibles gracias a una colaboración entre la actividad extraescolar del UC Irvine Math CEO (dirigida por Alessandra Pantano, Ph.D.) y el grupo de investigación Project Reach (dirigido por Sandra Simpkins, Ph.D.). Los autores quisieran agradecer a Tarana Khan, Ph.D. y Kathryn Wiebezahl de PBS SoCal; Wendy Ochoa, Ph.D. de la Universidad de Tufts; y Lupe Diaz, Ph.D. por contribuir con recursos en los folletos.